Protecting your business should be as easy as locking up when the day is done. If your commercial establishment needs updated locks or service for existing locks, don't wait any longer to contact Artie's Lock and Key. From key duplication, to access control installation, to commercial door repair in Fairfax, VA, we do what it takes to help you protect your facilities.
Contact Us
Commercial Services
The majority of our commercial services are geared towards helping customers protect their facilities and control access to the premises. Call us for all of the following: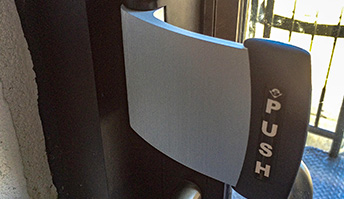 Storefrontrepair
If your storefront is compromised, you're at risk for things like burglary or theft, as well as liabilities like customer injury. Let us repair your storefront to protect you from these pitfalls.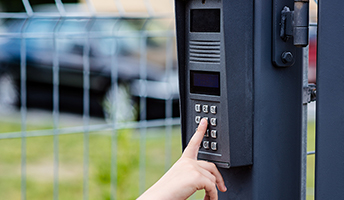 Lock re-keys,changes and repairs
Need your locks changed? We can re-key or install brand-new locks to restore the integrity of your security. Plus, we'll provide you with working key replacements in Fairfax, VA for a seamless transition.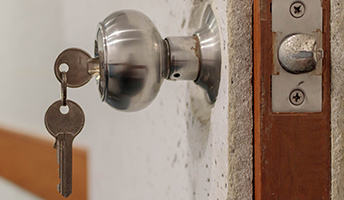 Doorrepair
Damaged doors can't protect against unwanted access. We'll provide you with door repairs to fix everything, including damaged locks and door opening mechanisms.
In addition to the above core services, we also provide a complete range of additional commercial locksmith services, designed to protect and preserve the integrity of your business:
Door closers
High security lockouts
Lock repair
Locks opened & changed
Automatic door openers
Push bar repair & installation
Mailbox key/lock replacement
Master keying
Medeco high security locks
Panic exit devices
Combination locks
Cypher locks
Electric locks
Quality Branded Products
The best lock and key products come backed by the best brand names. We pass the benefits on to our commercial customers by relying on all of the following brands for equipment: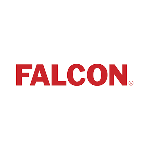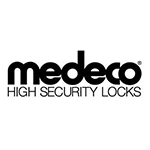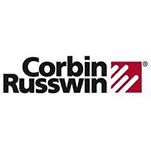 Contact Artie's Lock and Key for whatever commercial locksmith services you need. We'll be quick to answer the call and ensure your business' locks are up to the task of protecting your establishment. Call today at (703) 273-2177.