Between responsibilities at work and obligations at home, individuals today are busier than ever. Fortunately, technology exists to give us all a helping hand. The ability to control items around the house with the click of a button, home automation enables you to lock the doors, turn off the lights and even feed the pets without setting foot in the house. Keep reading to learn why Artie's Lock and Key is a leading expert in home automation.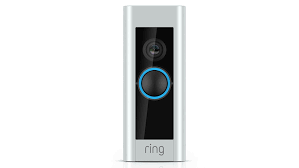 Smart lock sales:
You can't always be there to protect your home or business. Fortunately, smart locks offer the peace of mind that comes with knowing who's entering your home at any given time. As a bonus, you won't have to worry about getting locked out or losing your keys.
Smart lock installation:
We offer comprehensive smart lock installation in Fairfax, VA. From selecting the right products to hooking up your smart network, trust our team to support you every step of the way.
Keyless door lock installation:
Stop worrying about losing your keys. When you install keyless door locks in Fairfax, VA, you can rest assured knowing you and your loved ones will never get locked out. Additionally, you can provide unique codes for friends, service professionals and houseguests for all those times you can't be there.
We Carry Trusted Brands
There's nothing more important than the security of your home or business. To that end, we carry only the highest-quality home automation products by trusted suppliers. Here are a few of the brands we carry:



Make Your Home Smarter and Safer
At Artie's Lock and Key, we're passionate about making your life easier while protecting your home or business, whether it's with sliding door locks or high-security locks. If you're in Fairfax, Vienna, or Fairfax County, VA, call us today at (703) 273-2177. or visit our storefront to see the products we offer for yourself.